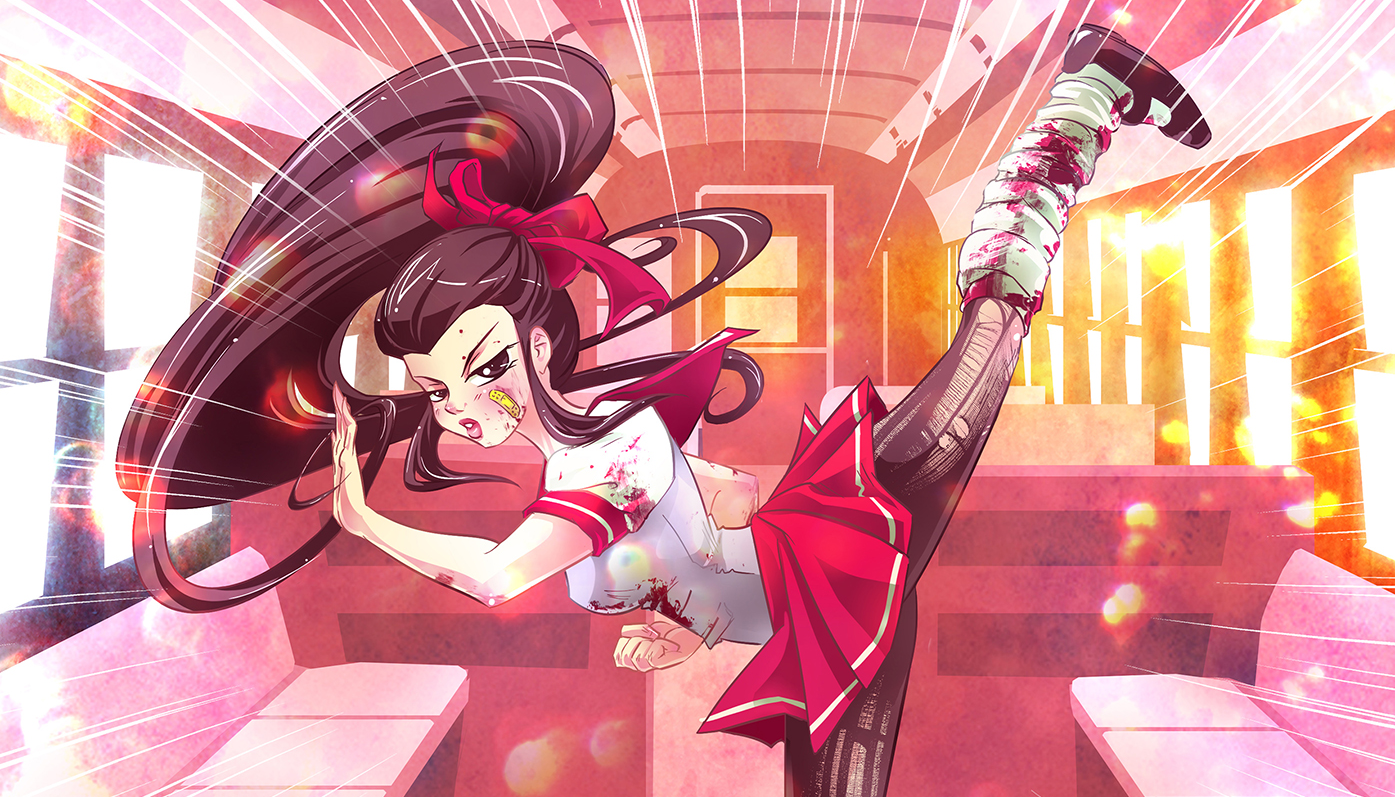 Super Ultra Kogal
A downloadable game for Windows
Super Ultra Kogal is a game for anyone with a Japanese schoolgirl complex. You play as Sadako, a kogal on a rampage thru Tokyo, seeking revenge against rival Yakuza school mates.
The game will have a mix of manga, anime and live-action sequences with arcade puzzle gameplay. Fill to the brim with fan service panty shots, otaku sub-culture references, and kawaii schoolgirls.
The game is currently in an early alpha.
Comments
Log in with itch.io to leave a comment.
The game no have win screen.
Thank you for the feedback, I just uploaded a new demo build, this time with a short win screen.
Please note that Super Ultra Kogal is still in a very early alpha stage, to those that buy an early access version of the game will receive regular builds in the coming months :)
Game isnt tracking score at all at the top
Same problem I am having. I cannot access the gear for the menus tab either.
Thank you for the feedback! We are currently working on it, it will be available in our next builds.
It's a very early-alpha, you will get access to all our upcoming builds, with scores and menus.